pinatec makes a subtle and simple addition to its surroundings. It can easily be combined with other furniture. You thus have every opportunity for designing your rooms according to your own ideas. There is no need to go without any of the advantages of a system table. pinatec can be linked with attaching desks; there are numerous possibilities for structuring and organizing workplaces with three or four levels, by adding organization walls or screen holders.
pinatec – one carrier system, four frame variants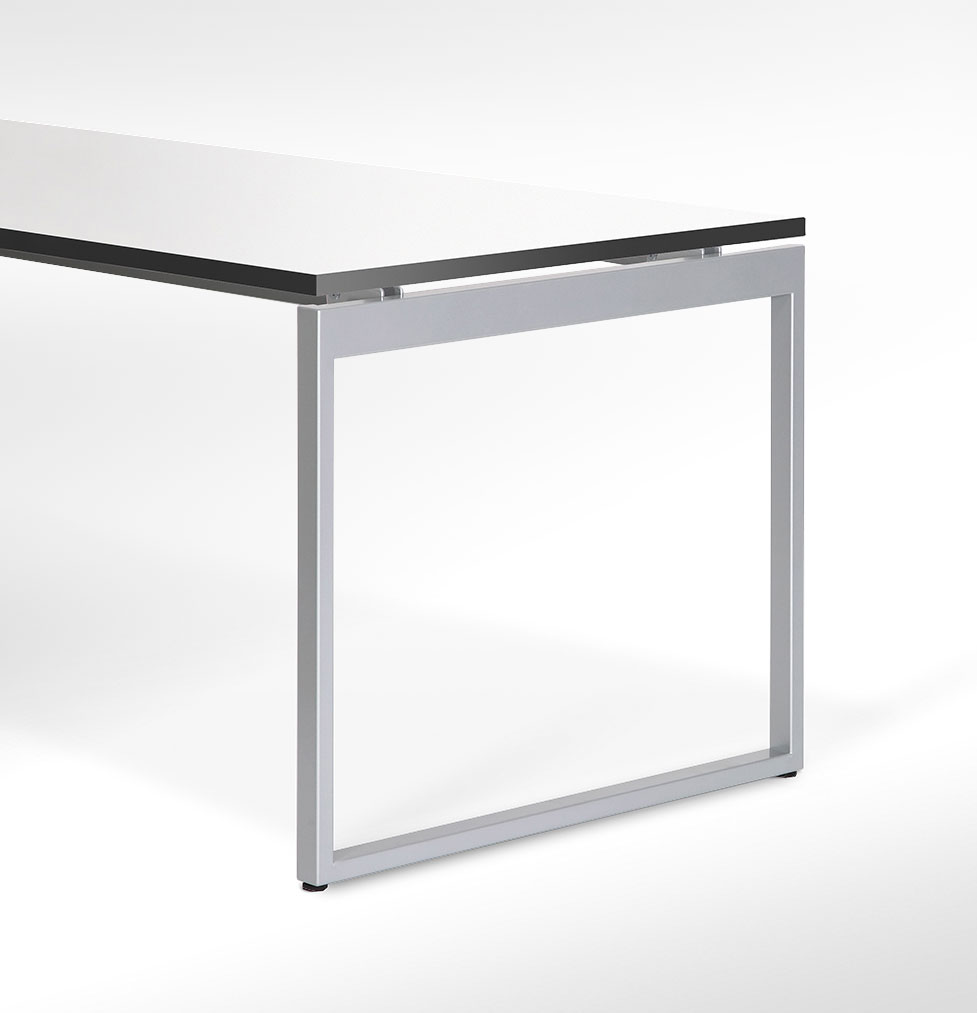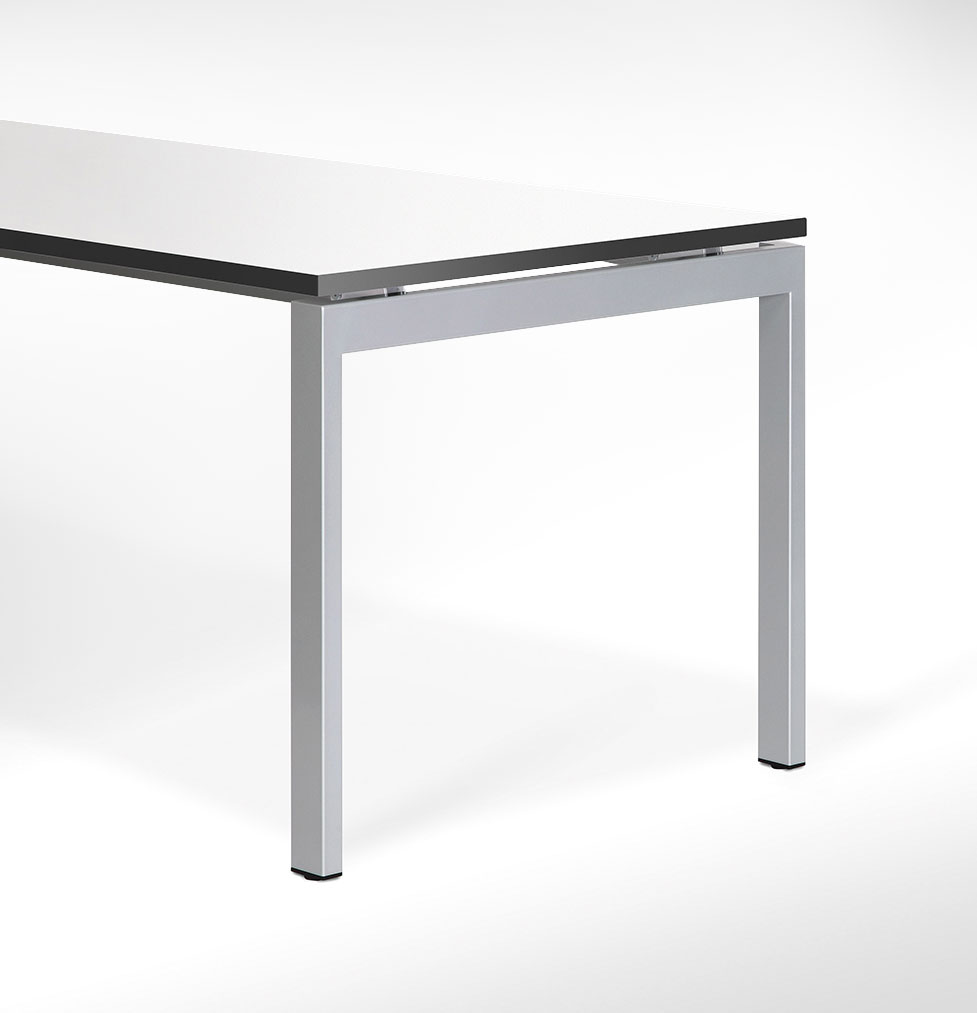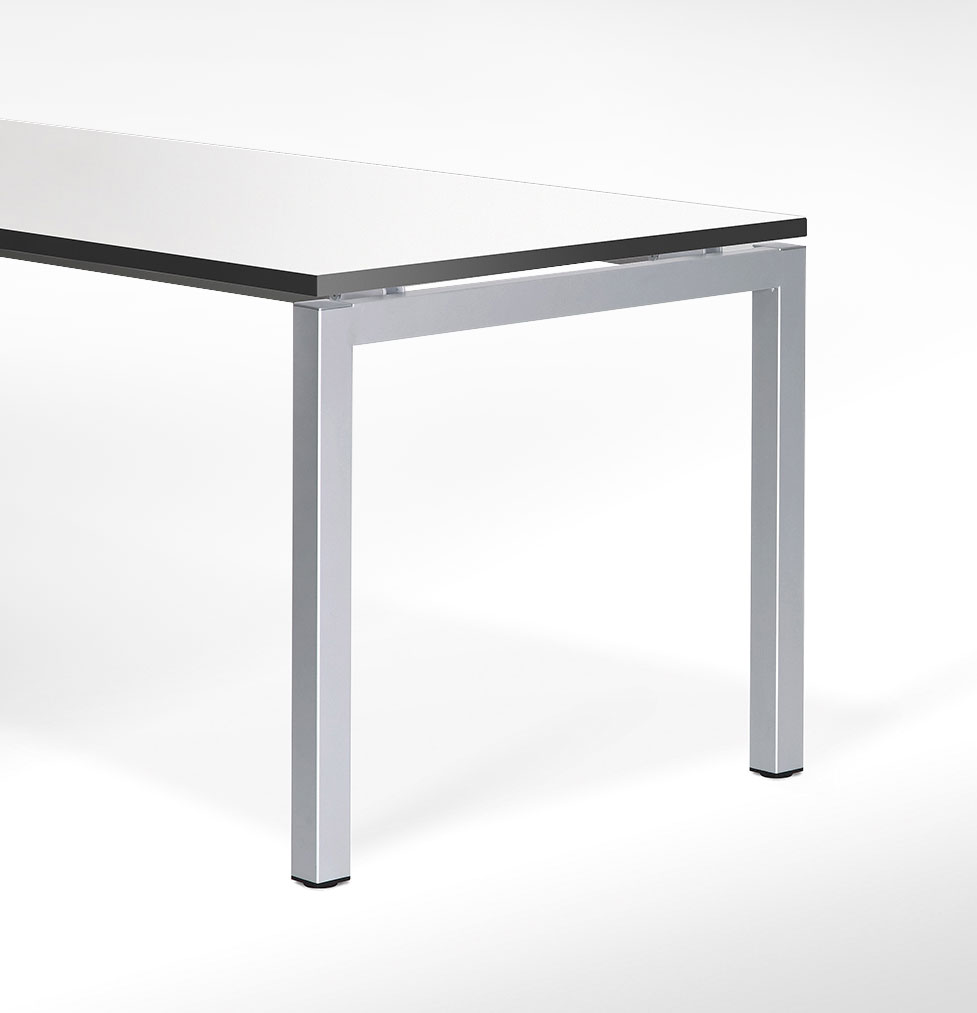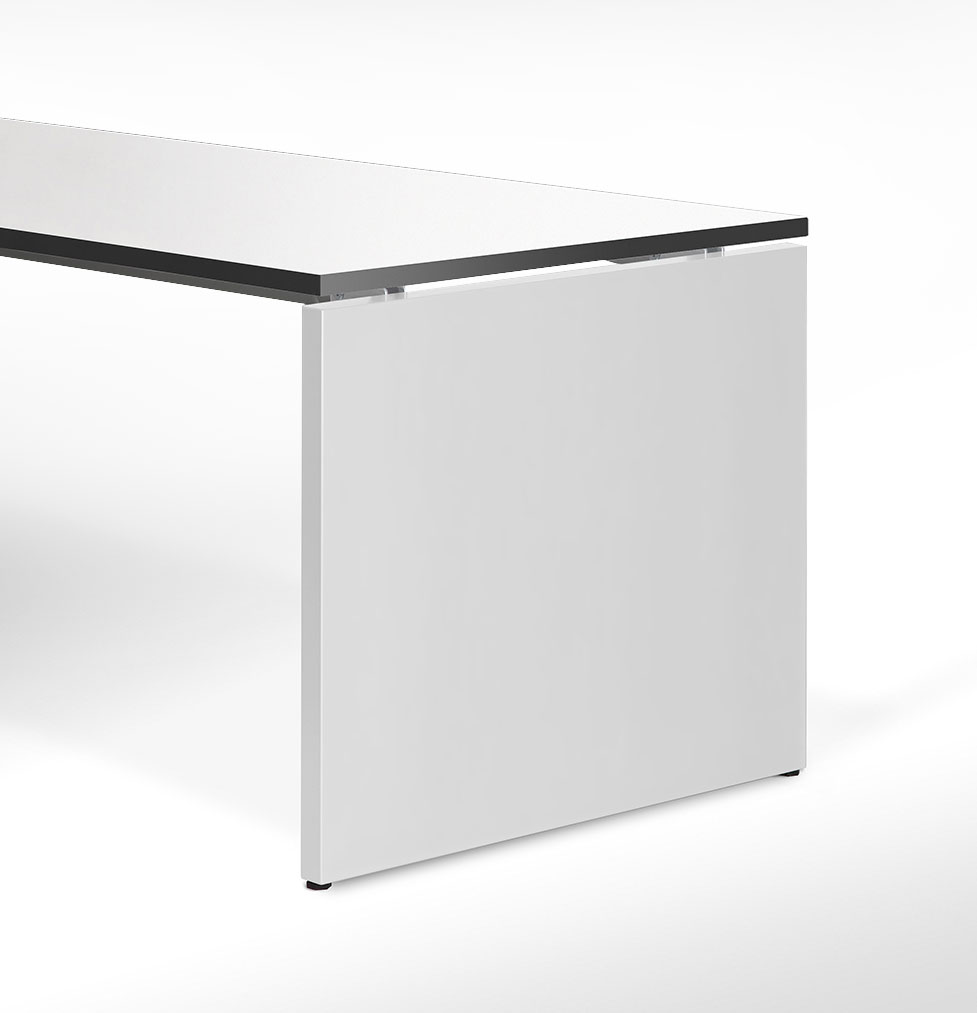 pinatec – The special feature: the patented folding mechanism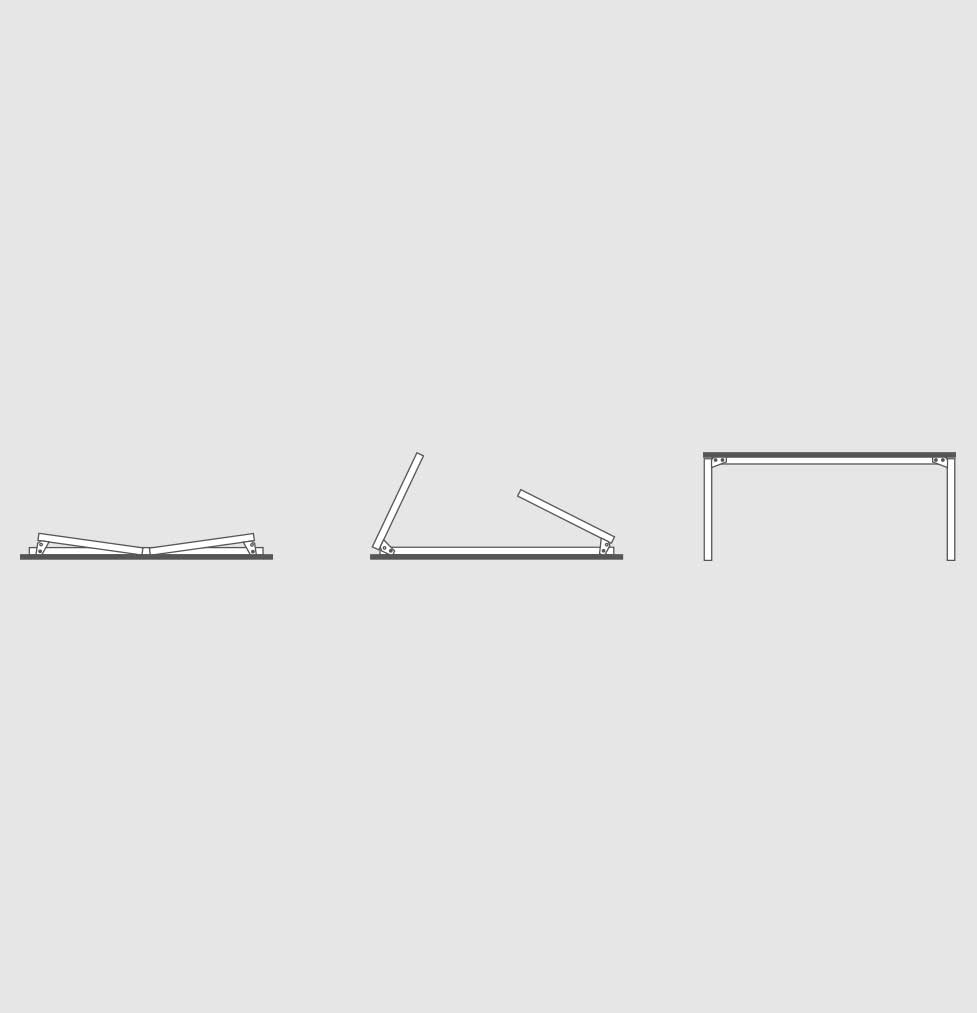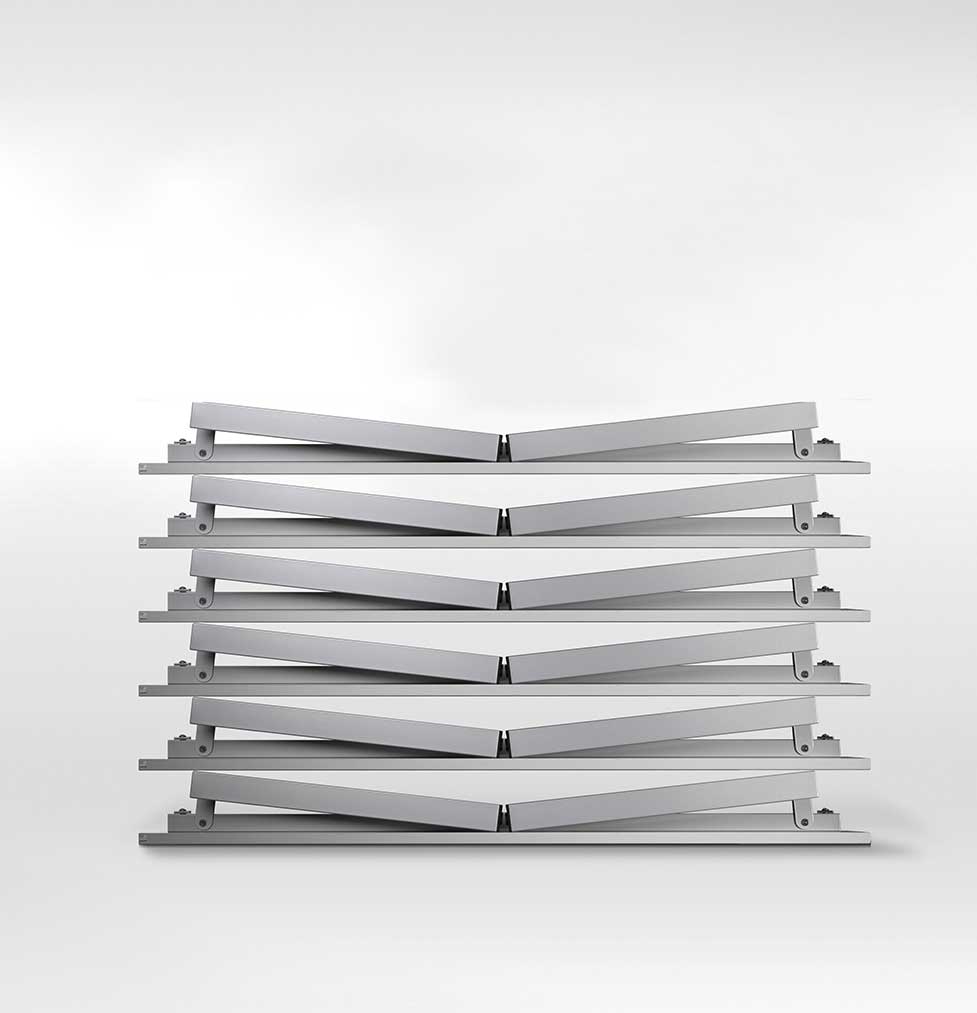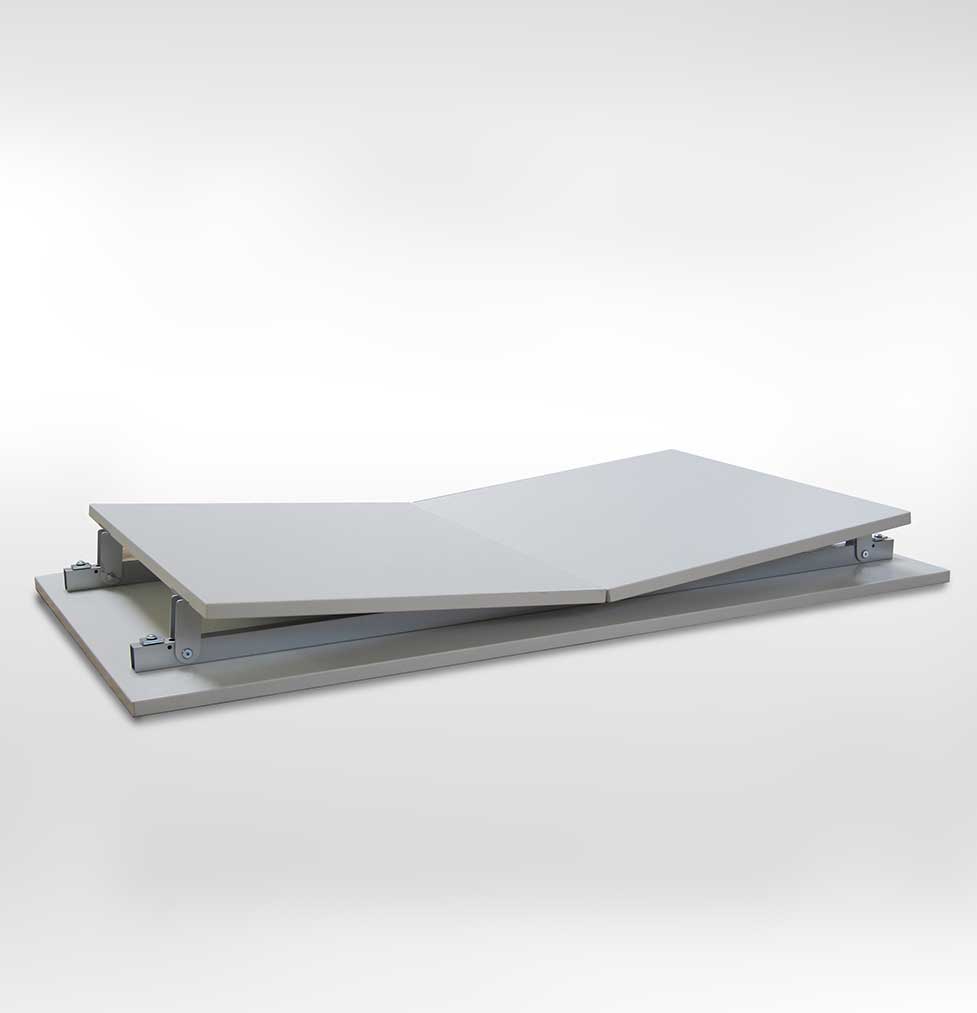 A patented folding mechanism allows for quick and easy folding of all four pinatec variants. They are just as easily folded out again. This principle offers some advantages. Storage of pinatec tables is more space saving and less expensive than for other tables; they are easier to carry and to move. Besides that, folding tables reduce the required truck loading volumes. Less hold is needed for transport of the same number of tables and truck tours are shortened. Despite their folding mechanism, pinatec tables remain very stable. We can supply table widths of up to 280 cm – without additional carriers.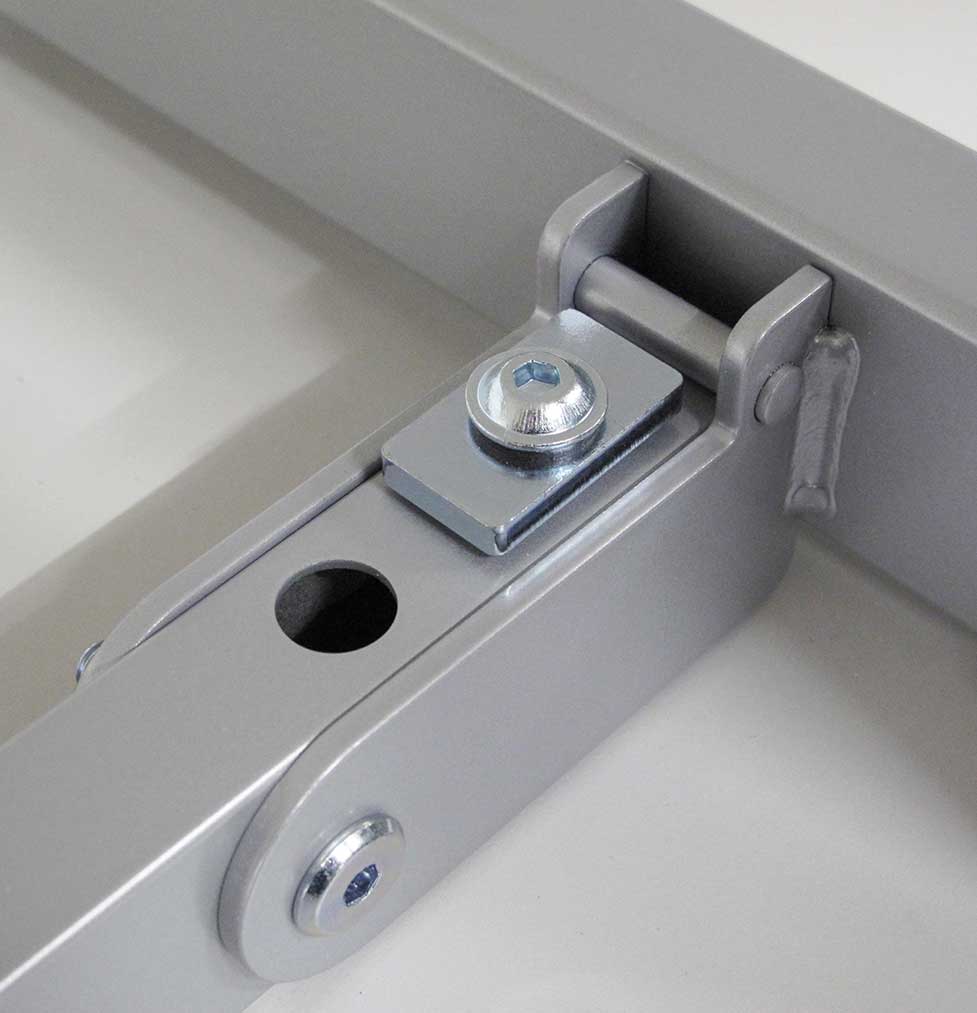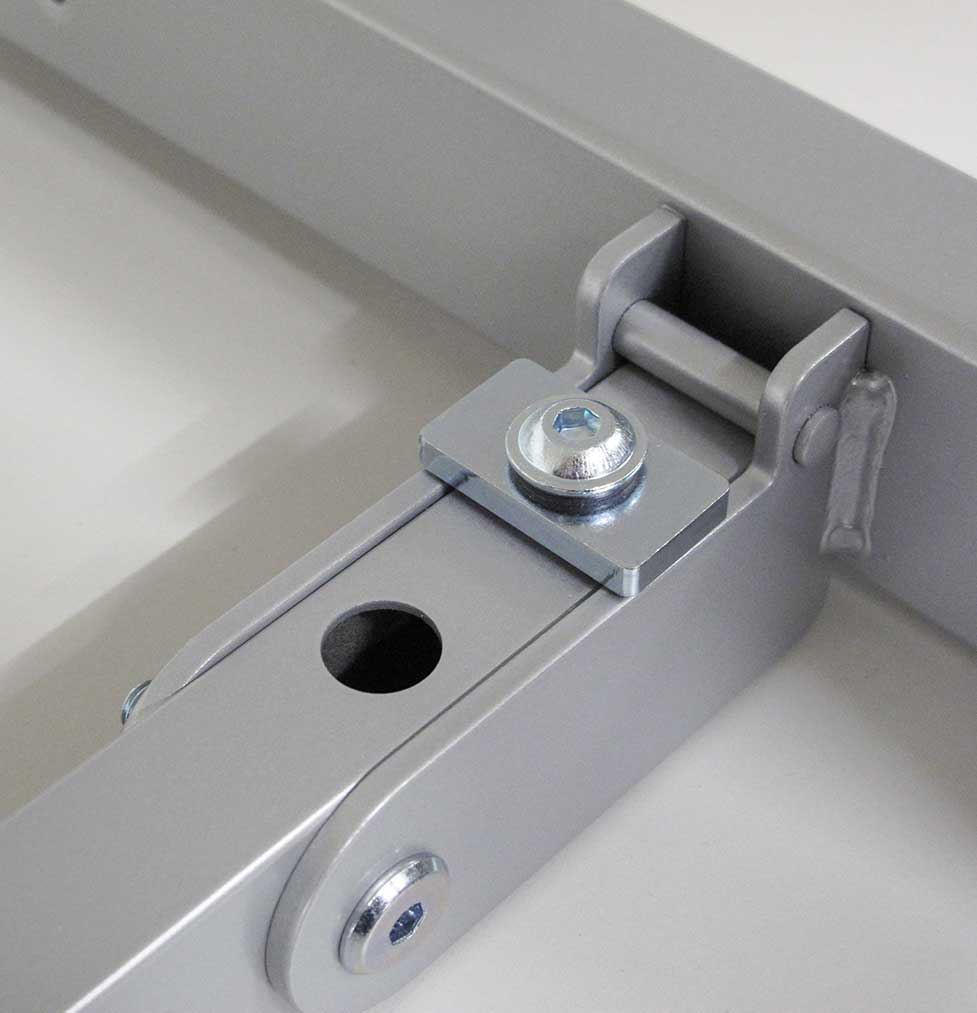 Quick and easy: Loosen screw, rotate locking plate
90 degrees and fold in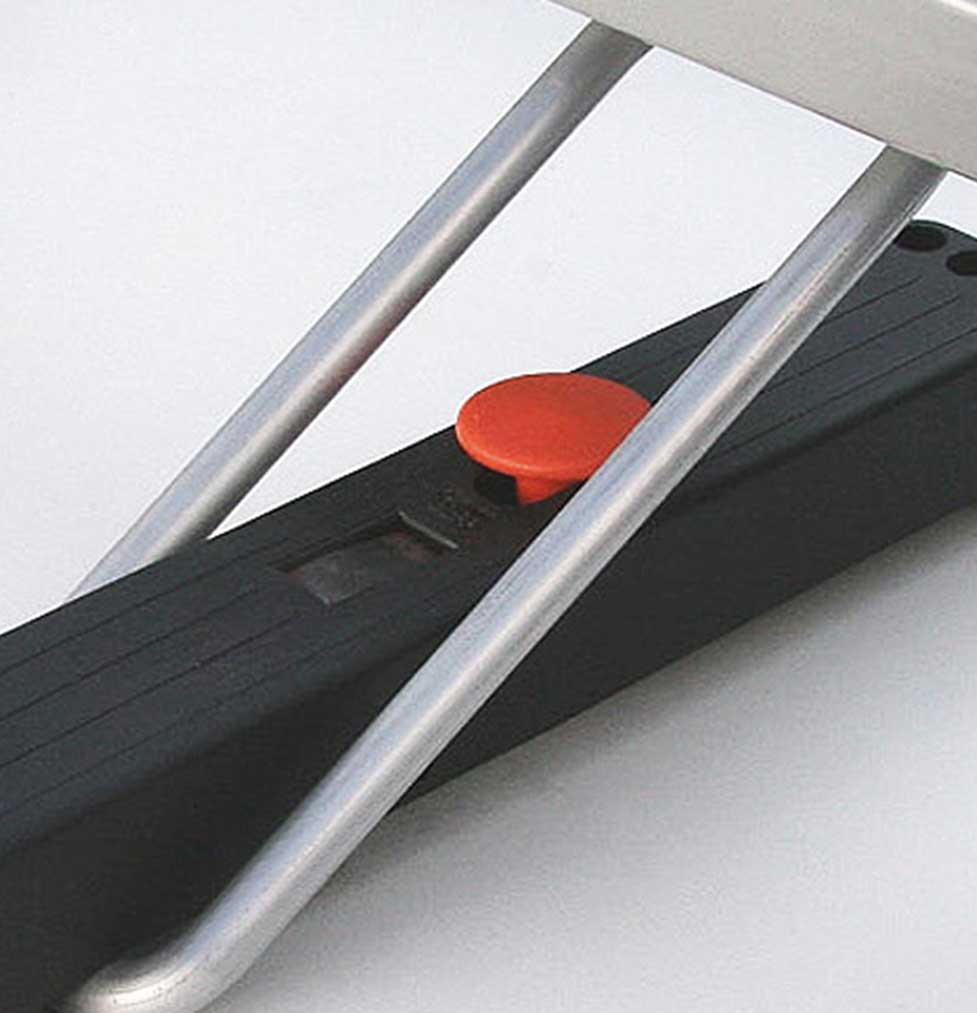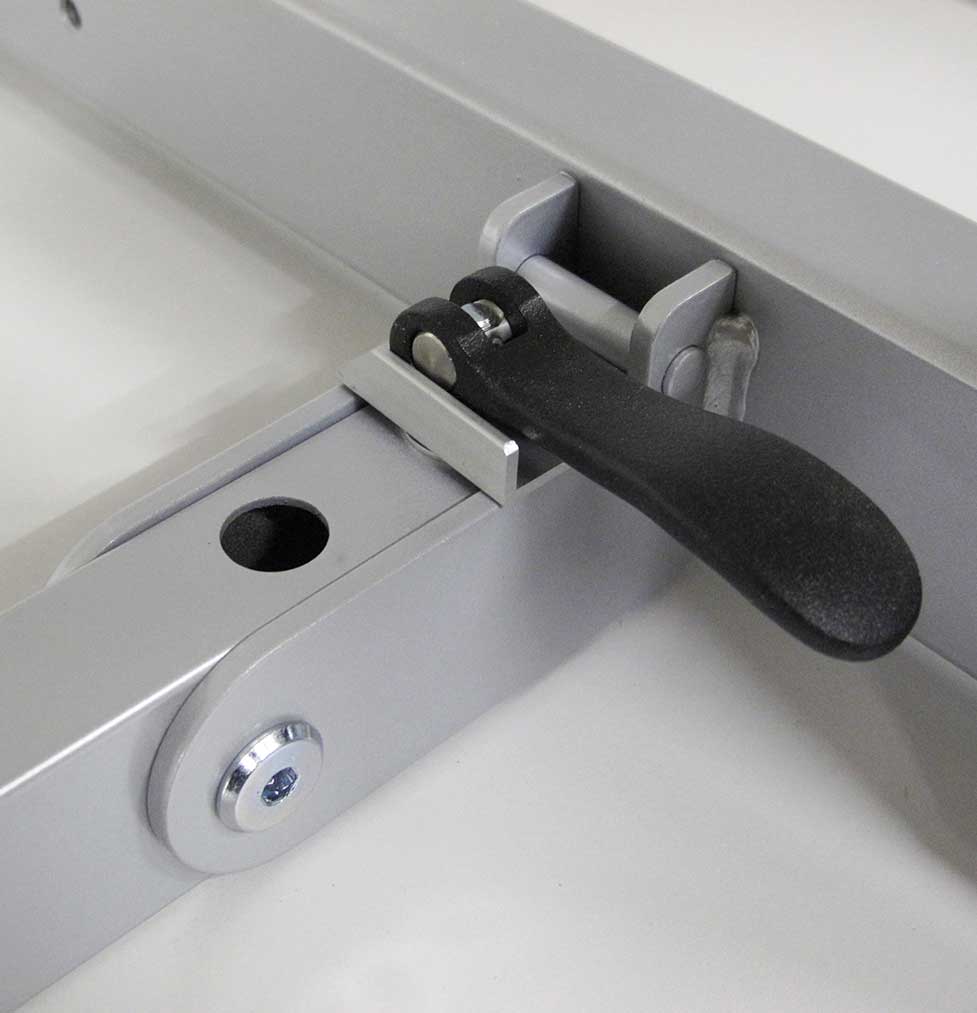 No tools are required for quick assembly and disassembly: Quick locking system with pinatec event
pinatec w stands on self-supporting wooden cover plates, which may be covered with various finishes and real wood veneers. Normal gable tables require a lot of transport space, they are less stable than tables with metal frame, and their functionality and organizational possibilities are in most cases restricted. pinatec w, however, offers all typical pinatec benefits: It is foldable, stable, can be organized and extended.