Offering various possibilities for sitting and standing promotes a healthy back, it prevents damage to the spine and to the intervertebral discs. The employer also benefits: Employees who remain seated all the time, are tiring more quickly, their attention diminishes and their performance curve decreases.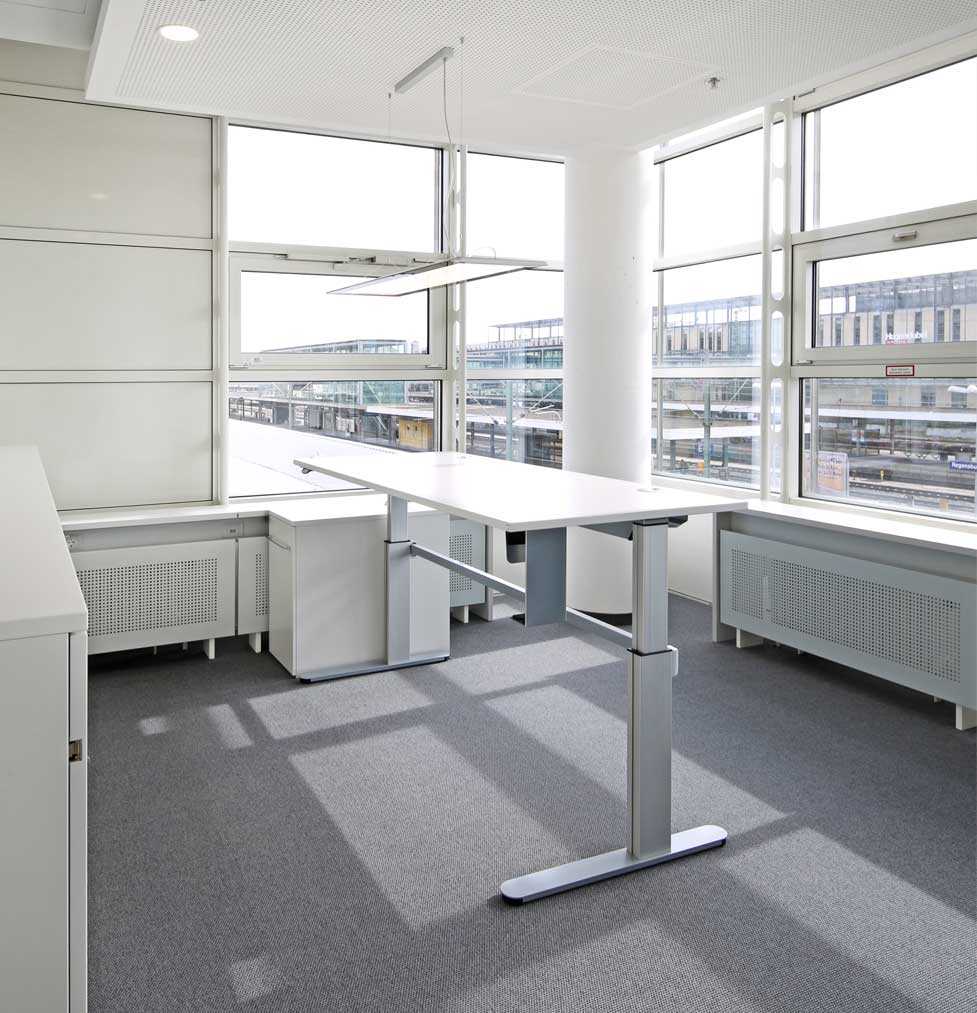 Occupational health specialists recommend that max. 50% of the office working hours should be spent in a sitting, 25% in a standing, and the rest in a moving mode.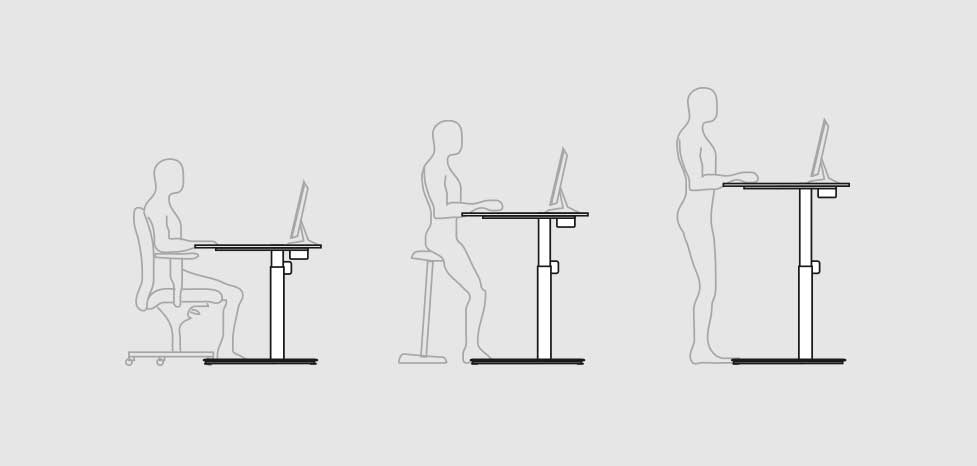 In case of pre-existing health damage social security institutions cover for part of the costs. Please ask us!